Our Partners
PowerDMS
PowerDMS has been a powerhouse in compliance, document management, regulatory management, and training over the last twenty years.  PowerDMS has partnered with the ILoveCompliance team to provide a compliance framework platform for the cannabis and hemp industry.   ILoveCompliance through the partnership publishes most state cannabis regulations directly in the platform to allow clients to map their compliance and make their program connected.  This means when content or regulations change clients get notified and are triggered to take action on the updates.  The platform is used by over 4,500 clients in highly litigious and regulations environments to include Law Enforcement, Fire, Healthcare, Financial, Aviation, Oil and Gas, Higher Education, and many more.
GMP Collective
ILC and the GMP Collective have a strong partnership when it comes to compliance in the cannabis and hemp markets. The GMP Collective revolutionizes how cannabis and hemp producers achieve success while meeting and exceeding the most stringent of current Good Manufacturing Practices (cGMPs) requirements.   The partnership with ILoveCompliance allows them to manage clients through technologies benefiting their clients.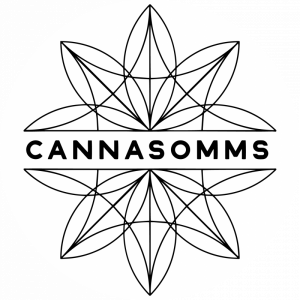 Cannasomms
CannaSomms is a highly respected and trusted partner within the cannabis and psychedelic industries. With a team of industry veterans offering expertise in retail, production, licensing, and brand marketing, they have successfully assisted numerous clients, including small-scale and large multi-state operators alike, in achieving their goals. Alongside tailored business solutions, CannaSomms provides educational resources to keep professionals and enthusiasts updated on industry trends. With a profound understanding of the unique challenges and opportunities in these sectors, CannaSomms is dedicated to helping businesses navigate the complex landscapes and thrive in these dynamic markets.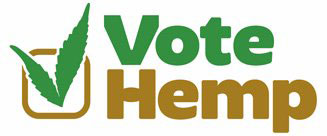 Vote Hemp
ILC has worked with the Vote Hemp team for several years. To stay up-to-date on hemp industry news and to understand what is happening in Hemp, we recommend Vote Hemp as a resource site.  Eric Steenstra and the team have been involved in hemp initiatives for over 30 years, championing the progress for this ever-versatile agricultural crop.
Daigle Law Group
ILC partnered with The Daigle Law Group from day one, co-creating a cannabis/law enforcement education program. The two companies collaborated around a cannabis and hemp industry workshop that to-date, has been presented to over 1,000 law enforcement professionals nationwide. Our mutual goal is to provide a grounded, full-spectrum understanding of the industry.  DLG and ILC have bridged the gap in having these two industries understand more of each other's operations.
American Society for Testing and Materials (ASTM)
ILC has been actively involved in the development of the American Society for Testing and Materials (ASTM) D37 Cannabis Standards Committee since its inception. ASTM Committee D37 on Cannabis was formed in 2017 to develop standards for cannabis, its products, and processes. The activities are focused on meeting the cannabis industry's needs addressing quality and safety through the development of voluntary consensus standards.
Americans for Safe Access (ASA)
ILC believes that patient advocacy and education in cannabis and hemp is a necessity. ILC leadership has been a member of the Americans for Safe Access (ADA) since 2015, working with the organization to lobby on behalf of cannabis patients in Washington DC.
International Cannabis Bar Association (INCBA)
ILC leadership has been a member of the International Cannabis Bar Association (INCBA) since 2018 and actively participates in compliance discussions through membership activity boards. Understanding many of the industry's legal challenges is not done by one person but by a team.
American Cannabis Nurses Association (ACNA)
ILC Leadership has been a member of the American Cannabis Nurses Association since 2018. Our purpose for joining was to be surrounded by healthcare professionals with a passion and understanding for researching cannabis and hemp.